This post I am doing my first video review of a product.
I became a huge fan of the Fitletic brand of hydration belts last summer when I picked one up at a local Triathlon retail store. That specific belt was the Hydration Belt (16oz)
I loved that belt so much that I contacted Fitletic, told them my story and was honored to become a Brand Ambassador!
They sent me a Quench Retractable Hydration Belt to review
and hoping to spread the word on the belts, I asked them if I could review both and have a giveaway and the winner gets to choose which belt that they would like to receive!
They said that sounded great and I will detail the multiple ways to enter below.
But first watch my review (and detailed instructions on the use) of both products below:

And I will also give a few line summary of my reviews to both products here:
Hydration Belt (16oz): Quite simply the best running waist belt I have ever used and quite possibly will ever find! I have nothing negative to say about it and believe it is the best running hydration belt that you could wear. Comfortable, water resistant, easy to clean, attractive and NO BOUNCE when you run! I ran in this belt for most of my 48 Hour Race at Across the Years and it helped me tremendously and was never an annoyance (which as I describe in the video most belts have been for me). If you are a belt wearing hydration seeking kind of man or woman… this belt is my recommendation for your hard training and races!
Score: 10 Black Cats (out of 10)
Quench Retractable Hydration Belt: A unique belt that works well for its intended but limited uses. This belt is well suited for your longest training runs where you don't worry about stopping and walking to rehydrate, for ultramarathons (where walking breaks is a given for most of us) and for long hikes in the woods. It is a great concept in that you can use your own water bottles (from 16 – 24 oz) in it, but I found it more challenging than I expected to pull the bottle out of the holder and put it back in. I found that the only way I could reliably do it (without a bit of frustration) was to stop and walk while getting the bottle, drinking from it and then putting it back in the holder… for that reason I don't recommend the Quench for fast training (whether it be pace runs, intervals etc.) or for a race under an ultramarathon. Fitletic states that it isn't built for speed and if you are trying to hit a certain pace in your training or a certain time in your race (unless of ultra distance) I don't think this is the best belt. What it is great for (because of the capacity of hydration that you can take with you.. ~48 – 64oz) are your longest long runs (where pace isn't a big issue), a tough ultramarathon (where you are expecting to walk during periods anyway) and a long hike in the woods. It is comfortable, functional and doesn't bounce (like all Fitletic belts) but there is a certain challenge in being able to remove and re-holster the bottles that doesn't lend itself to being able to use it while running. I will most definitely be taking it out though when I go for a jog/hike in the woods or a leisurely long run.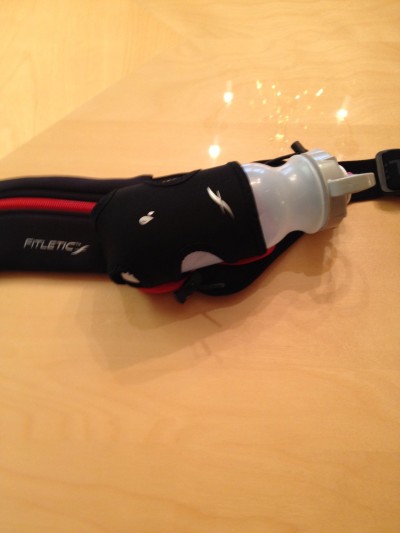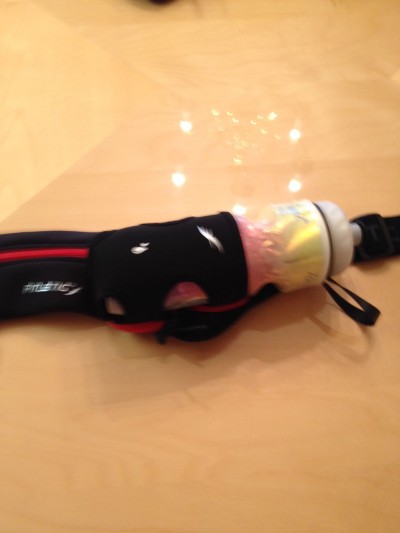 Score: 7 Black Cats (out of 10)
As I stated above, in addition to this review Fitletic is giving one lucky winner their choice of the Quench or 16oz Hydration Belt! And they are allowing delivery of the belt outside of the U.S, so to my international followers please enter if interested as well!! Very cool!
There are multiple ways to enter:
1)      Comment on this post why you are interested to try a Fitletic waist belt and what you currently use for hydration on your runs. (1 entry)
2)      If you aren't already, follow me on Twitter* @ChrisMavrocat. Leave a comment below to notify me that you did so (1 entry). **Current followers (I thank you!) receive one free entry and please notify me that you are already following!**
3) Follow me on BlogLovin (if you haven't already) and let me know in a comment below. **Current followers (I thank you!) receive one free entry and please notify me that you are already following!**
4)      Tweet about (or Retweet one of my tweets announcing) this giveaway including @Fitletic (and myself 🙂 ) in your tweet and leave a comment below to notify me you did so* (1 entry)
5)      Follow Fitletic on Twitter* @Fitletic and leave a comment below to notify me that you did so (1 entry)
You have until midnight Saturday, March 15th to enter and I will choose the winner on Sunday, March 16th!
Best of luck in this giveaway and your training!
Chris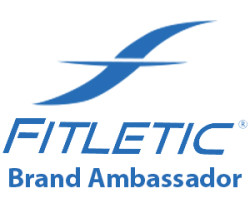 Please Note: I am sponsored by Fitletic but received no compensation for this post. This blog may accept free product samples to review a product or host a giveaway.  This blog discloses what product samples were received for a product review or giveaway.  Opinions expressed on this blog are still that of the blog owner and are not edited, reviewed, or influenced by the sponsor of a product review or giveaway.  The views and opinions expressed on this blog are purely the blog owners.  Any product claim, quote or other representation about a product or service should be verified with the manufacturer or provider.